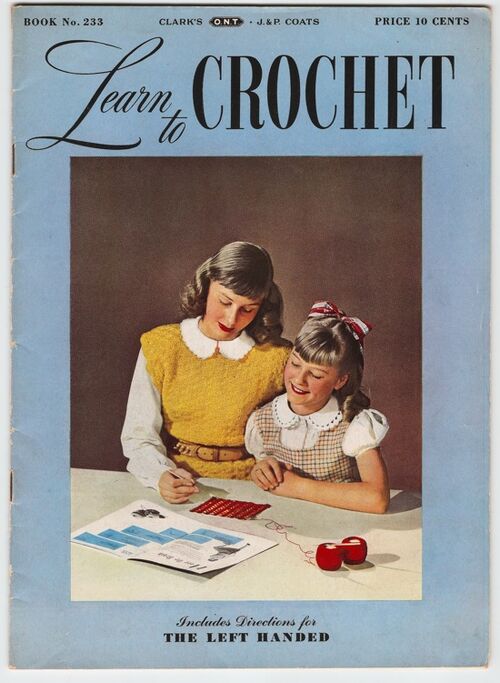 Learn to Crochet, Book No. 233, Published by The Spool Cotton Company in 1946.
36 pages including front and back cover. Great step-by-step instructions on how to learn to crochet (also for left-handed crochet) via projects (see pictures for a sampling), with progressing levels of difficulty.
Things you can make: Evening Belt, Cloche and Overarm Bag, Vanity Case, Place Mat, Blouse (see cover), Calot and Drawstring Bag, Vest, Slippers, Lumber Jacket, White Gloves, Lapel Gadget, Evening Sweater, Evening Hood and Mittens, Earrings, Irish Crochet Tablecloth, Popcorn Stitch Bedspread, Round Luncheon Set, Peasant Luncheon Mat, Pot Holders, Tray Cloth, Towel Edgings, Decoration
Find it Here:
Edit
Link to Discussions or Blogs Here:
Edit
Community content is available under
CC-BY-SA
unless otherwise noted.