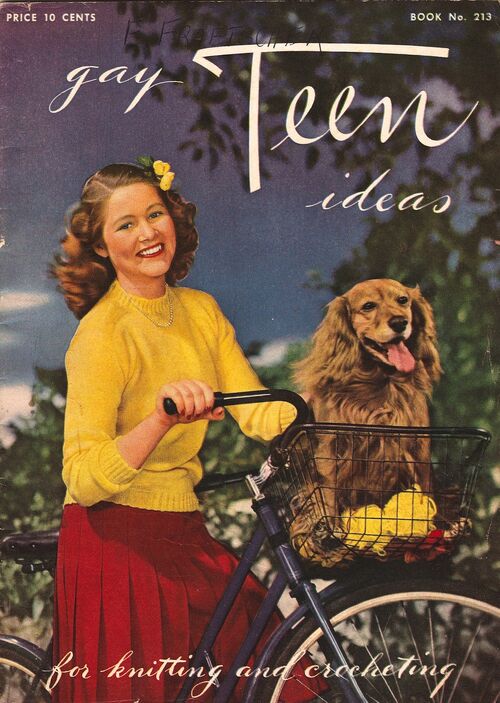 Gay Teen Ideas, Book No. 213, Published by The Spool Cotton Company, ©1944.
36 pages including front and back cover. Great war-time projects for both knitting and crochet (see pictures) From Index:
Dizzymaking: Jerkin and Calot
Feet First: Socks and Slippers
Aces High: Hats, Bags, Mittens
Winning Team: Sloppy Joe, Cardigan
Time to be Pretty: A Pair of Fascinators
Here's Looking at You: Beauty
Chilly Sauce: Everything for Skiing
Happy Endings: Crocheted Edgings
Sweet and Low: Evening Sweater
Dear Diary: Home Accessories
How're You Doin' Toots?: Accessories Galore
Find it Here:
Edit
Link to Discussions or Blogs Here:
Edit
Community content is available under
CC-BY-SA
unless otherwise noted.