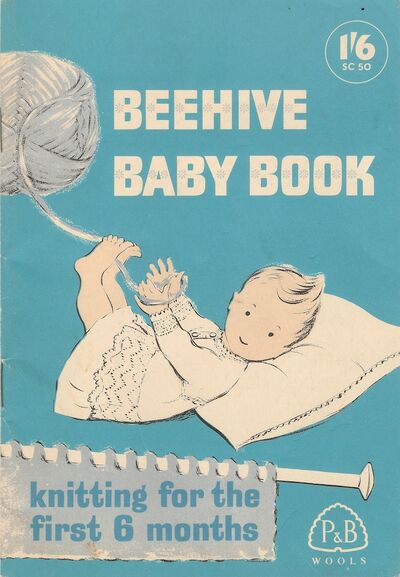 Vintage late 1950s (undated) Softcover Knitting Booklet - Beehive Baby Book - Knitting for the First 6 Months, SC50, Published by Patons &Baldwins Limited; 44 pages including front and back coves.
About 27 different projects, including Dresses, Jackets, Coats, Socks, Booties, Tops, Pilch, Vests, Onesies, Body Belt, Shawl or Blanket, Slippers, Hats, Leggings, Pram Cover.
Find it Here:
Edit
Link to Discussions or Blogs Here:
Edit
Community content is available under
CC-BY-SA
unless otherwise noted.